How Divorce Affects Us at Work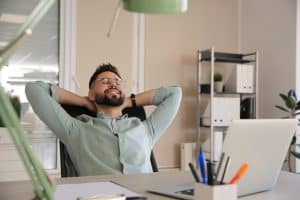 Divorce is almost never easy. Even when the decision is best for everyone, it's still an emotional event that involves quite a bit of stress. One of the more difficult things about a divorce is that life doesn't stop moving for us. We still have to take care of the children, keep the house clean, feed and walk the dog, and get ourselves off to work in the morning. Life goes on, as they say.
University of Minnesota professors Connie Wanberg and Michelle Duffy recently revealed the results of their research on the effect of divorce on career. They set out to answer three specific questions previously unanswered. In their own words:
How and to what extent does going through a divorce affect individuals at work?
What factors differentiate a lower versus higher impact on work?
Do work outcomes improve after a divorce has been completed?
What they found was surprising. Although Wanberg and Duffy did expect to find a significant percentage of people reporting their divorce caused adverse effects on their job (44%), what they didn't expect to discover was 40% of respondents reported that their divorce had a positive impact on their career.
Wanberg told the StarTribune, "It made sense. I just hadn't thought about it that way because it wasn't my experience." Wanberg and Duffy came up with the idea for their research after helping each other through their own respective divorces. The StarTribune notes that they "texted each other for support and found solace knowing that there was someone who was experiencing similar anxieties and stress that often went unspoken on the job."
Why would your divorce HELP you on the job?
We know why a divorce might affect your job performance in a negative way. As Wanberg and Duffy state in their research, "Although divorce is a personal and sometimes necessary choice for individuals, it is an extremely impactful life event. It is ranked being as stressful or nearly as stressful as experiencing the death of a spouse or another close family member or detention in jail."
They note that existing studies on divorce and the workplace focus on the economic aspects, rather than the broader effects. What they found was interesting, and their most important takeaway is that not everyone experiences divorce in the same way. In fact, many divorcees (40% of the 500 surveyed) reported positive impacts, including:
More time and energy to devote to careers or higher education
Increased ability to focus at work
Sense of renewed career motivation
Using work as a distraction from divorce-related stress
Feeling freed from their ex-spouse's expectations
Here's just one dramatic example:
Many respondents noted that divorcing was a relief because their previous relationship was dysfunctional. For these individuals, divorcing signified the removal of relationship stress, having less on their mind, and less rumination about their relationship. This meant that they could focus their energies and time on work. One respondent noted that there was now "no need to worry about" whether their ex was "drunk at home with a lit cigarette."
Sometimes, divorce is the right answer. The family law attorneys at Hartsoe & Associates, P.C. can help. Get in touch with us today to talk about divorce planning and agreements, and how to get through the process with the least amount of stress and animosity possible. To schedule a consultation, call us in Winston-Salem or Greensboro, or fill out our contact form.
This blog contains general information and does not constitute legal advice, and the ideas contained within may not apply to your specific case. For legal advice about your case, please contact an attorney directly.
For Tony, the law is a calling, not a job. He is a mountain boy, with simple, straightforward values. Tony loves what he does, and loves to help people through some of the toughest moments anyone will ever face.  Learn More