Domestic Violence and the Hidden Concussion Crisis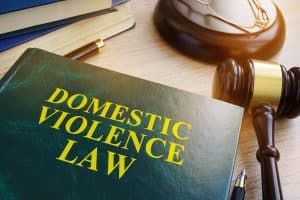 After a spate of head injuries during NFL play garnered a lot of headlines, experts gave much attention to concussion protocol and the importance of recognizing the effect of brain injuries on athletes. However, a recent Washington Post piece highlights another group vulnerable to brain injuries that doesn't get even a fraction of the same attention – domestic violence survivors.
Over 81% of domestic violence survivors have experienced a blow to the head. Over 83% have been strangled.
Further, per the World Health Organization:
1 in 3 women experience domestic partner abuse
1 in 4 young women experience this abuse by the time they reach their mid-20s
6% of women globally report being sexually assaulted by someone other than their husband or partner
When Miami Dolphins quarterback Tua Tagovailoa experienced two frightening concussions back to back in September, fans were rightfully worried about his condition and many people spoke out about him even being allowed to play in the second game. For days, much discussion revolved around proper concussion protocol and whether Tagovailoa had recovered properly from his first head injury.
Who is advocating for domestic violence survivors?
This worry for the safety of professional athletes is completely warranted. Yet, as the Washington Post points out, for survivors of domestic violence and abuse: "They've been punched in the head. Thrown against an object. Hit in the skull with something hard. And all without the protection of a football helmet."
And, there's no concussion protocol for these women. They may obtain an order of protection, but domestic violence survivors don't get a day off and they typically don't get proper medical attention, either. For many reasons, their symptoms can be dismissed or ignored.
Brain injuries cause a variety of symptoms
Concussions, a subset of traumatic brain injuries (TBIs), are invisible injuries. This means that symptoms show up in unexpected ways, causing domestic violence survivors to be misunderstood and undiagnosed:
Brain injury from concussions can cause memory and concentration difficulties, increased anxiety and depression, and problems with headaches, vision and balance. In domestic violence survivors, these symptoms are often misidentified by law enforcement and first responders as substance use, mental health issues, or purely erratic behavior — not as the signs of acute head trauma they are.
Even worse?
Abusers often use these symptoms AGAINST victims when speaking to authorities, claiming the victim is under the influence of drugs, alcohol, or is mentally ill.
This is why it's so important for law enforcement, emergency personnel, and friends and family to understand the signs and symptoms of concussions and brain injuries. Read more about concussions at the Mayo Clinic.
If you are experiencing domestic violence, find help and resources here.
The family law attorneys at Hartsoe & Associates, P.C. can help if you need an order of protection, domestic violence protective order, or 50B Order. We can help file for a temporary or permanent order. To talk to a compassionate lawyer today, please call us in Winston-Salem or Greensboro. You can also fill out our contact form to schedule a consultation.
This blog contains general information and does not constitute legal advice, and the ideas contained within may not apply to your specific case. For legal advice about your case, please contact an attorney directly.
For Tony, the law is a calling, not a job. He is a mountain boy, with simple, straightforward values. Tony loves what he does, and loves to help people through some of the toughest moments anyone will ever face.  Learn More