Brady and Bündchen's Divorce Took One Day, Because of Their Premarital Agreement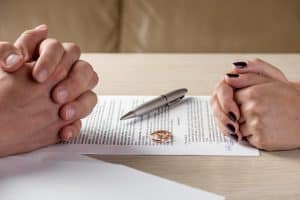 After 13 years of marriage, Tom Brady and Gisele Bündchen are officially divorced.
The reasons behind the divorce are drawing rampant speculation – did he want to stay married? Was she angry that he wouldn't retire? Did they simply grow apart? – and as with all reports about high-profile couples, there are always "insiders" and "people close to the couple" who are more than happy to leak information about what really happened.
The one thing we know for sure is that the process of filing for divorce and having the divorce finalized on the same day.
Seems fast, right? And it is – for most people. Think about the Bill and Melinda Gates divorce: the finalizing of the divorce took fewer than three months, but the planning took about two years.
And this is why you need a premarital agreement.
Why you need a premarital agreement
Tom Brady and Gisele Bündchen had a premarital (AKA, prenuptial) agreement. The Gateses did not.
When you have the type of wealth that these couples have, you NEED a premarital agreement.
If you own a business, you NEED a premarital agreement.
What is covered in a premarital agreement in North Carolina?
Under the Uniform Premarital Agreement Act:
Parties to a premarital agreement may contract with respect to:
The rights and obligations of each of the parties in any of the property of either or both of them whenever and wherever acquired or located;
The right to buy, sell, use, transfer, exchange, abandon, lease, consume, expend, assign, create a security interest in, mortgage, encumber, dispose of, or otherwise manage and control property;
The disposition of property upon separation, marital dissolution, death, or the occurrence or nonoccurrence of any other event;
The modification or elimination of spousal support;
The making of a will, trust, or other arrangement to carry out the provisions of the agreement;
The ownership rights in and disposition of the death benefit from a life insurance policy;
The choice of law governing the construction of the agreement; and
Any other matter, including their personal rights and obligations, not in violation of public policy or a statute imposing a criminal penalty.
In short, premarital agreements cover property, assets, spousal support, and other monetary issues specific to you.
A premarital agreement can help protect you, your business, and your future. Hartsoe & Associates, P.C. can help. Our years of experience practice family law and business law give us unique insights into the needs of high-profile, high-asset couples. We can assist in crafting an agreement that is tailored to your needs. We also offer guidance regarding business valuation and potential tax ramifications of your divorce, as well as assistance with child custody and parenting plans.
To learn more about our services, please call us in Winston-Salem or Greensboro. You can also fill out our contact form to schedule a consultation.
This blog contains general information and does not constitute legal advice, and the ideas contained within may not apply to your specific case. For legal advice about your case, please contact an attorney directly.
For Tony, the law is a calling, not a job. He is a mountain boy, with simple, straightforward values. Tony loves what he does, and loves to help people through some of the toughest moments anyone will ever face.  Learn More