Billionaire Philanthropist MacKenzie Scott Files for Divorce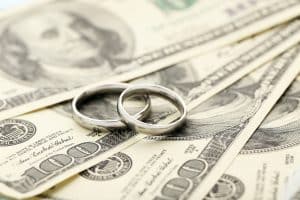 At the end of September, MacKenzie Scott filed for divorce from Dan Jewett, her husband of less than two years. Scott, the ex-wife of Amazon founder Jeff Bezos, is one of the wealthiest people in the world. She and Jewett have been partnering on philanthropic efforts during their marriage, quietly making no-strings-attached multi-million dollar donations to nonprofits around the world.
Four years of ups and downs
The New York Times points out that it's been a tumultuous few years for Scott. She divorced Bezos in 2019 after 25 years of marriage. And, although some gossip rags had a field day, the couple managed to present a united front during and after the split – which was good for their public images and for business.
The divorce left her one of the wealthiest people in the world. In 2021, Scott and Jewett announced their marriage on her Giving Pledge page, a website campaign encouraging wealthy people to donate to charity. Jewett was a science teacher at the private school Scott's children attended, which is where the couple met.
A year later, Scott has filed for divorce.
What's that divorce agreement like?
One of the richest women in the world divorcing a science teacher? The imagination runs wild, thinking about what their divorce agreement must be like. Is Jewett "set for life," as many people might imagine? After all, we already know that Scott walked away from her first marriage with the largest divorce settlement in history at $38 billion.
Remember, though, that Scott is a philanthropist and made a vow to give away at least half of her wealth. In her letter on Giving Pledge, she says:
We each come by the gifts we have to offer by an infinite series of influences and lucky breaks we can never fully understand. In addition to whatever assets life has nurtured in me, I have a disproportionate amount of money to share. My approach to philanthropy will continue to be thoughtful. It will take time and effort and care. But I won't wait. And I will keep at it until the safe is empty.
It's unlikely she views her future ex-husband Jewett as charity, however, and to date Scott has given away over $12 billion and counting.
We'll probably never know
People reports that, despite the vast wealth involved in this divorce, the agreement will likely be "standard and vanilla." They note that the divorce is uncontested and there also appears to be no premarital agreement, or prenuptial agreement, as it's called in Washington State. Although the lack of a premarital agreement might raise some eyebrows, the publication also points out that the couple does have a separation agreement.
Under Washington law, Scott and Jewett have worked out all the details of their split via their separation contract, including property division. According to sources, Jewett won't receive spousal support. The rest of the details will remain completely private, unless the two decide to disclose that information themselves – and with Scott being notoriously press-shy, this is unlikely to happen.
No matter how many assets you have, you should get a lawyer if you're considering divorce.
The family law attorneys at Hartsoe & Associates, P.C. understand what's at stake. Talk to us today about putting together a separation agreement, divorce agreement, custody agreement, or any other family law-related matter. To learn more about our services, please call us in Winston-Salem or Greensboro. You can also fill out our contact form to schedule a consultation.
This blog contains general information and does not constitute legal advice, and the ideas contained within may not apply to your specific case. For legal advice about your case, please contact an attorney directly.
For Tony, the law is a calling, not a job. He is a mountain boy, with simple, straightforward values. Tony loves what he does, and loves to help people through some of the toughest moments anyone will ever face.  Learn More