Amber Heard Settles with Johnny Depp to Move on With Her Life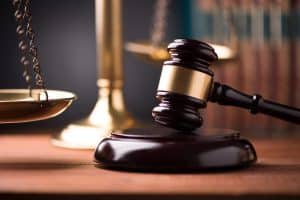 The defamation trial between Johnny Depp and Amber Heard seemed to be the only thing anyone could talk about for the six weeks it took to end up with a verdict. When the jury came back with their decision, it was found that Depp would receive $10 million in damages from Heard.
While Heard first appealed this verdict, she has announced she has decided to settle so that she can focus on work where she feels "seen, heard, and believed." While she still stands behind her own account of what happened between her and her ex-husband, Heard doesn't wish to lose further money on litigation, and seemingly would rather move on from the whole experience.
How it started
While Amber Heard and Johnny Depp's relationship ended with a loud and angry bang, it began quietly and sweetly when they first met each other on the set of The Rum Diaries in 2011. While they were both currently in relationships at the time, they only secretly began dating each other when they each had separated from their partners. Quickly, Heard felt like Depp understood her better than anyone. She stated she felt seen and beautiful when she was with him. Depp was similarly affected, praising how the actress was a "free thinker,, and that she had changed his life.
While the couple eventually married in 2015, the romance didn't last long, as they separated only 15 months later. People magazine stated, "Heard cited irreconcilable differences in a petition for divorce and filed a temporary restraining order against her spouse amid allegations of domestic violence."
The infamous trial
While the former couple agreed on a $7 million divorce settlement, that wasn't the end of their time together, as in 2019, Depp sued Heard for defamation. In 2018, Heard had written an op-ed about how she was shunned and discriminated against after she had spoken of Depp's alleged sexual violence against her. Heard claimed that she wrote the piece because she had wanted to ensure that women everywhere would feel supported when they spoke up about their own domestic abuse. Depp argued that her allegations were false, and so the court trial began.
During the trial, which took place in 2022 and was broadcast to televisions worldwide and streamed over the internet, we heard the testimonies of both parties, each claiming physical, emotional, and mental abuse from the other. First, they told the court of their budding and then passionate romance from 2011 to 2016. Neither of the actors spoke in detail about their private life together at the time, and for the most part, the relationship seemed happy and both parties appeared madly in love despite a few bumps in the road. But in 2016, Heard filed for divorce, filed for a restraining order, and wrote her op-ed piece in 2018. In the meantime, Depp changed a tattoo he had originally gotten that once fondly referenced Heard, filed the defamation lawsuit, and lost a libel lawsuit he brought against the British magazine The Sun that had called the actor a "wife beater."
Finally, the court heard the testimonies of both Heard and Depp, each claiming the various abuses each suffered from the other. Each party had their arguments and defenses, and it caused wide-spread side-choosing throughout social media. While the trial took three months, it only took the jury 13 hours to agree on a verdict: Depp was defamed. Per People, "The jury awarded Depp with $15 million in damages but Heard will only have to pay $10.35 million due to Virginia law cap on punitive damages (the judge reduced the amount)."
Famous or not, if you're getting a divorce, legal help is a must
Divorces can be messy and painful, but they don't have to be. With the help of divorce lawyer, you can more easily find an amicable end to your relationship. If there has been abuse, using a lawyer could help you to avoid dealing with your spouse face-to-face. If your separation is more peaceful, a mediation attorney could save you time and money. If your divorce is going to be dealing with a high net worth, there are attorneys for that too.
At Hartsoe & Associates, P.C, we offer a wide variety of knowledgeable and compassionate litigation counsel for many different types of separations and divorces. To learn more about our services, please call us in Winston-Salem or Greensboro. You can also fill out our contact form to schedule a consultation.
This blog contains general information and does not constitute legal advice, and the ideas contained within may not apply to your specific case. For legal advice about your case, please contact an attorney directly.
For Tony, the law is a calling, not a job. He is a mountain boy, with simple, straightforward values. Tony loves what he does, and loves to help people through some of the toughest moments anyone will ever face.  Learn More